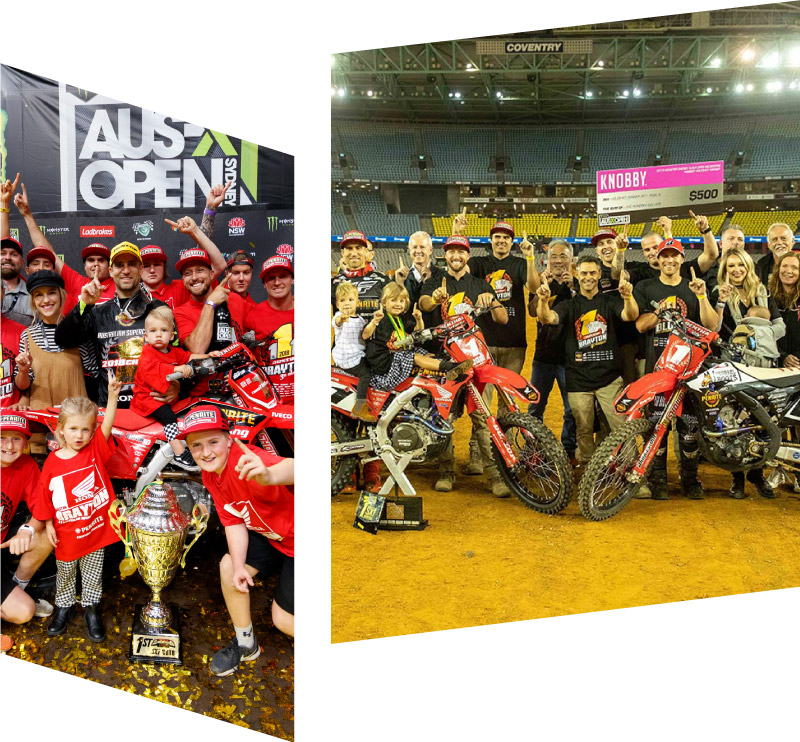 Our journey to the world stage started back in 2003
In 2003 Yarrive Konsky joined Honda Racing in Australia and in 2008 he took over the management of the Factory Race Team, he insists that winning proves the company's capabilities and accelerates creditability, reputation and exposure for partners. The heat and unpredictability of competition flares interest and passion. Inclusion
and accessibility is also at the heart of brand acceptance and loyalty.
Motorsport requires the mastery not only of the many technical disciplines but also the economics and politics that are critical to each team's competitive position on and off the track.
Yarrive always plans to move forward, progress and grow. Strategic success is derived from experience. He always dreamt of being involved in motorsport after competition days were over. He never imagined it was going to be at this level. He most certainly doesn't take it for granted.
"A COMPLETE PROCESS LEADS TO A COMPETITIVE PRODUCT"